Every summer since I was a kid my family vacations took place in the Rocky Mountains near Estes Park, CO. I remember the first year my family decided to stop in Boulder just to check out the small town. We walked through the University of Boulder Campus one evening. The air had a crispness about it with this clean scent wafting through the breeze. Looking past all the concrete the Rocky's towered above. I am really into Shakespeare even as a kid and I discovered the Colorado Shakespeare Festival that takes place every summer on the Colorado Campus and as a family we started planning our summer vacation around seeing a play at the campus and then continuing up the mountains to our cabin for the rest of the trip. I still try to see a play every year I go sometimes I can and other times it just doesn't pan out but it is an awesome experience.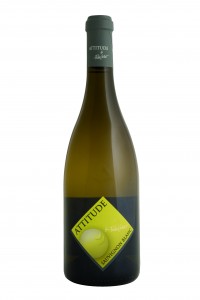 As I got older I grew into the food and wine seen and would also try to find a restaurant with a good wine list and farm to table type food to enjoy while I was in Boulder. I found Oak at Fourteenth in the pearl district. The food is delicious and the libations are crafty and well thought of. This is a great place for a pre-dinner drink, lunch or dinner, or even an night cap. Very lively space. I stopped in there on the way up from Denver to Estes Park for lunch and decided on a glass of white wine. The clouds had cleared up from the morning showers and the sun was shining brightly over the mountains tops. A white refreshing wine sounded perfect with a thai salad. I decided to try the Sauvignon Blanc from France. The sommelier actually brought out my glass and was so cool to have him explain the region and what to expect from my special glass of wine. I chose: Attitude Sauvignon Blanc 2012 from Loire France.
Loire Valley in France is one of the most favorable places in France and can sometimes be referred to as the Garden of France. Many popular and well known wine regions are found in this valley. This area is also the most fruit abundant containing many orchards and vineyards as well as asparagus fields and artichoke fields. The soil must truly be rich with minerals and the climate is pretty stable.
Wine notes:
Nose: essence of lime, big green apple, hints of kiwi and floral notes
Taste: green apple, crisp acidity, citrus, grapefruit, minerality and clean finish
Very clean and fresh. Perfect to go with a sunny day in the mountains with a slight breeze.
Article Categories:
White Wine