I always like to find interesting wines that are not always mentioned or prevalent just to give a rounded perspective and variety of wine. As I started really enjoying wine, respecting it, and wanting to learn more I turned not only to my parents but also to a small wine shop in Kansas City to help me find those diamonds in the rough. I would usually walk in with my Dad who had gotten to know one of the owners and we would usually work out a nice mixed case for me. He would walk me around the tiny shop, moving boxes out of the way, finding those interesting wines that were for someone on a budget so not too crazy and might not be something you could find in most larger wine shops or liquor stores. I remember always loading up our cases in the car and feeling like I had just accomplished something….finding a really good wine that maybe most people (at the time and those that I knew) would not have heard of. I was eager to share and taste.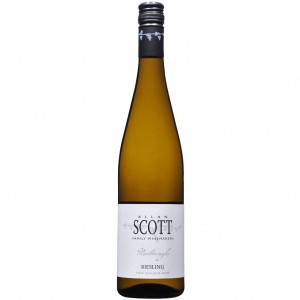 One of those shopping moments he came across a bottle of Allan Scott Riesling 2005 from Marlborough New Zealand. I was still very green in my knowledge of wine and thought the only good stuff coming from New Zealand was Sauvignon Blanc (which at the time I did not like) and Syrah (which I did like). Oh how much I had to learn!!!
Riesling is the main white varietal that is produced in Germany and also where the variety originates. In the 1920's people thought this was the cheap white wine from Germany but actually what most people drank was a blend of white grapes but not riesling. Eventually people discovered what the true Riesling was like and how different the wine was. Riesling can be sweet, semi-sweet, or dry. The wine tends to be acidic creating a wine with awesome aging potential. However, based on my experience, not all rieslings are good for aging. Riesling also demonstrates the terrior within the wine and allows one who is experiencing it to really understand the difference between different environments the grape is grown in.
Wine Notes
Nose: Floral, hint of Hay, Ginger, a slap of citrus
Taste: Smoke, Candied Ginger, hint of Cassis, Nectarine, Green Apple, Sharp Finish
Great wine! Very nice balance of acidity to the residual sugar. This is a great one to try from this region and really demonstrates the terrior.
Article Tags:
New Zealand
·
Riesling
·
White wine
Article Categories:
White Wine